Design and ergonomics combined in reverse osmosis device
Blue Line reverse osmosis devices have all the superior features of Rielli plants and are characterized by their eye-catching and ergonomic design.
Ergonomic user-friendly design. When you stand in front of a Blue Line reverse osmosis plant, you can monitor all instruments such as flow meters, pressure gauges, and conductivity meters at a glance, and you can easily access the controls like pressure regulating valves, switches, etc. All are easy to access like the touch of your computer keyboard. The width, height of the instrument, and position of the controls are designed in a way that considers ergonomics so that the user can easily monitor and adjust the settings completely. The device can easily be moved on the wheels, whereas it becomes completely stable when the same wheels are locked.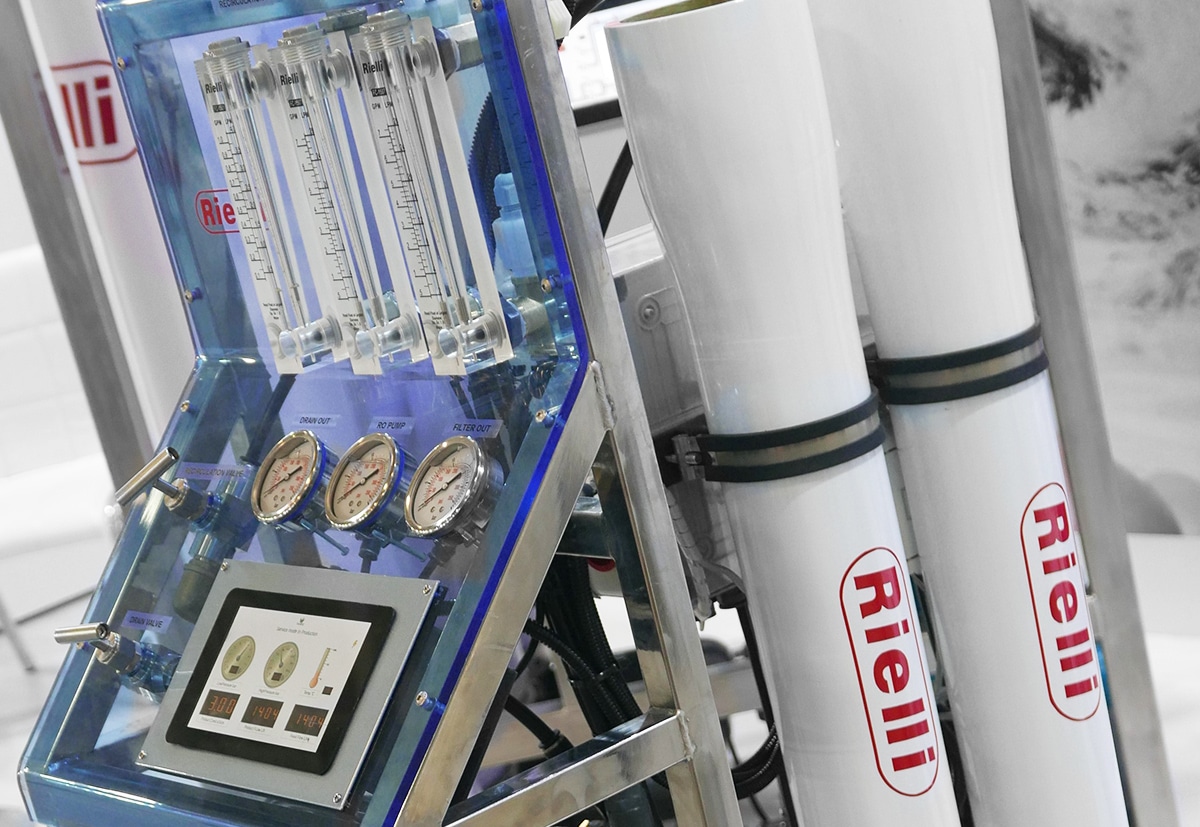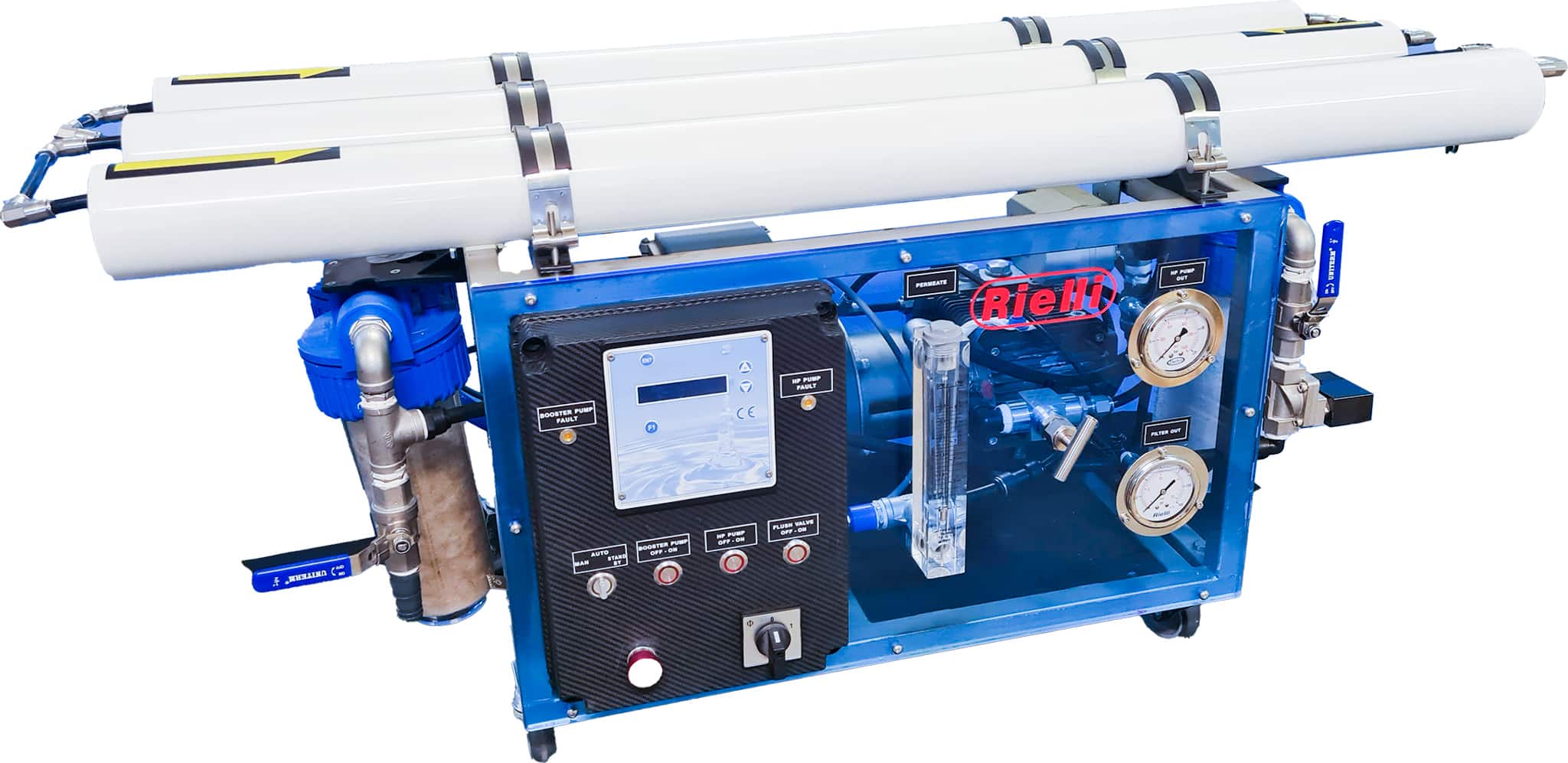 When designing the Blue Line series equipment, we intended to offer more than technical perfection. Although we know that the Blue Line series reverse osmosis plants will possibly be operating in a machine room or a similar location, we wanted them to have an eye-catching aesthetic. We have considered this aesthetical approach in the harmony of the brilliant blue panels and the stainless steel body, the colors of the wheels and pumps, the panel details, and, the order of placing the instruments and controls.
In this age where our phones, watches, air conditioners, and even central heating boilers are all smart, we wanted our reverse osmosis equipment to be also smart. The smart version of the Blue Line reverse osmosis plant provides all the operation data digitally on a wide, LCD touchscreen. In this version, besides this digital operation, all analog instruments are still kept present. Not only it offers this data not on its screen but also allows you to observe and control them all on your tablets or smartphones. You can also monitor the operating data of your Blue Line equipment on a cloud system and, arrange your service & maintenance schedules accordingly.
We have taken care to keep the price of Blue Line devices at a reasonable level in addition to all the features.
You can contact us by using the form below for special solutions for your needs.